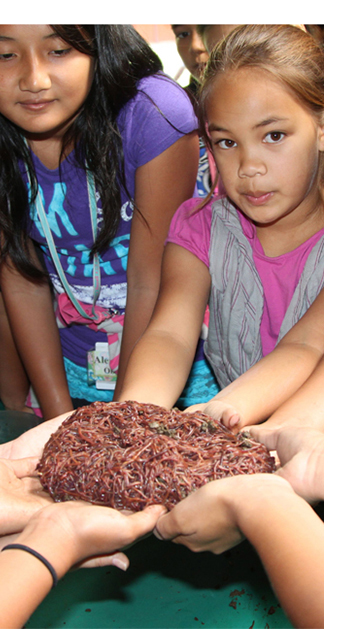 Place an order
• Composting worms are priced @ $160/pound, plus tax.
• Minimum order is four ounces @ $40 plus tax.
• Please place your order by e-mail:
mindy@waikikiworm.net.

Pay
Cash on pick-up or Click Here for PayPal and pay to mindy@waikikiworm.net

Pick-up
• Windward: Worms may be picked up in Kailua at the Ka'ohao School (formerly Lanikai Elementary) office any school day, from 8:30am to 4pm.

• Honolulu: Worms may be picked up in the McCully area at 2021 Waiola Street on Saturdays only after 3pm.

• We will schedule a day and time for your pick-up via e-mail.

If our pay and pick-up options do not work for you, please contact our fellow vermiculturist Zac Johnson at Ewa Blueworms in Makakilo, phone 672-3989.




Photo: In 2011-2012, Mrs. Hiura's 4th grade class at Lincoln Elementary was so successful propagating worms that they wrote and published a book about their experience!